Out of concern for the well-being and safety of our volunteers, site captains, and staff around the uncertainty of the weather impacts of Hurricane Ian across the entire region, we have decided to CANCEL The Catawba Riversweep on October 1st, 2022.  
With safety as our number 1 priority, this decision was made due to the unpredictable conditions of rising water levels in lakes and creeks across the basin.  
We are extremely disappointed to cancel this annual community-wide stewardship event that brings together so many organizations, partners, and volunteers and sheds awareness on the important mission of clean waterways in the Catawba-Wateree River Basin. 
While we are canceling the largest single-day cleanup event in our region, we don't want to lose the incredible momentum around keeping our local waterways litter-free! Here are other ways that you can get involved and still be a part of the Riversweep movement:

PUBLIC MONTHLY CLEANUP SERIES sponsored by Recover Join Catawba Riverkeeper for a cleanup on the following dates and locations across the basin in the upcoming months.
Riversweep t-shirts will be provided to volunteers at these events.
October 22 – Charlotte – Iswa Nature Preserve 1-3pm
November 12 – Mt. Holly – Mtn. Island Lake – Riverbend Boat Ramp 1-4pm
December 10 – Charlotte – Freedom Park 1-3pm

HOST YOUR OWN CLEANUP! Contact [email protected] to coordinate a volunteer-led cleanup with your group between now and December 31st as part of the Riversweep event. Catawba Riverkeeper will provide the cleanup supplies, you provide the cleanup power!
Riversweep t-shirts will be included in these supplies for you and your volunteers.

Thank you so much for your commitment to The Catawba Riversweep and SAVE THE DATE for October 7, 2023! Let's continue the great work to make an impact on the health of OUR RIVER! 
---
Each site has its own registration page. Follow the links to sign up for a site listed below.
Lake James
Lake Rhodhiss
Lake Hickory
Lake Norman
Mountain Island Lake
South Fork
Charlotte Creeks
Lake Wylie
Catawba River Below Lake Wylie
Fishing Creek
Great Falls
Lake Wateree
If you have a group (10 or more) that is interested in volunteering, please email

[email protected]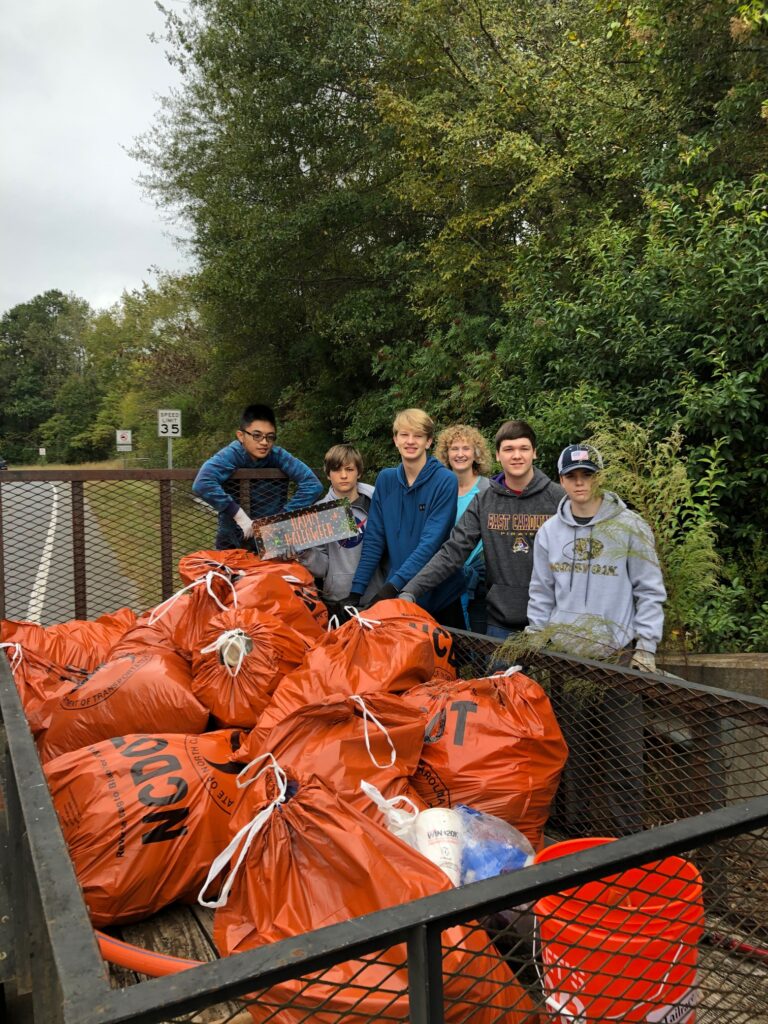 After Party
All volunteers are invited to The Boathouse to celebrate! Enjoy games, local craft beer, soft drinks and a food truck! Come anytime after 11am.
Thank you to Tindol Subaru for sponsoring the after party!